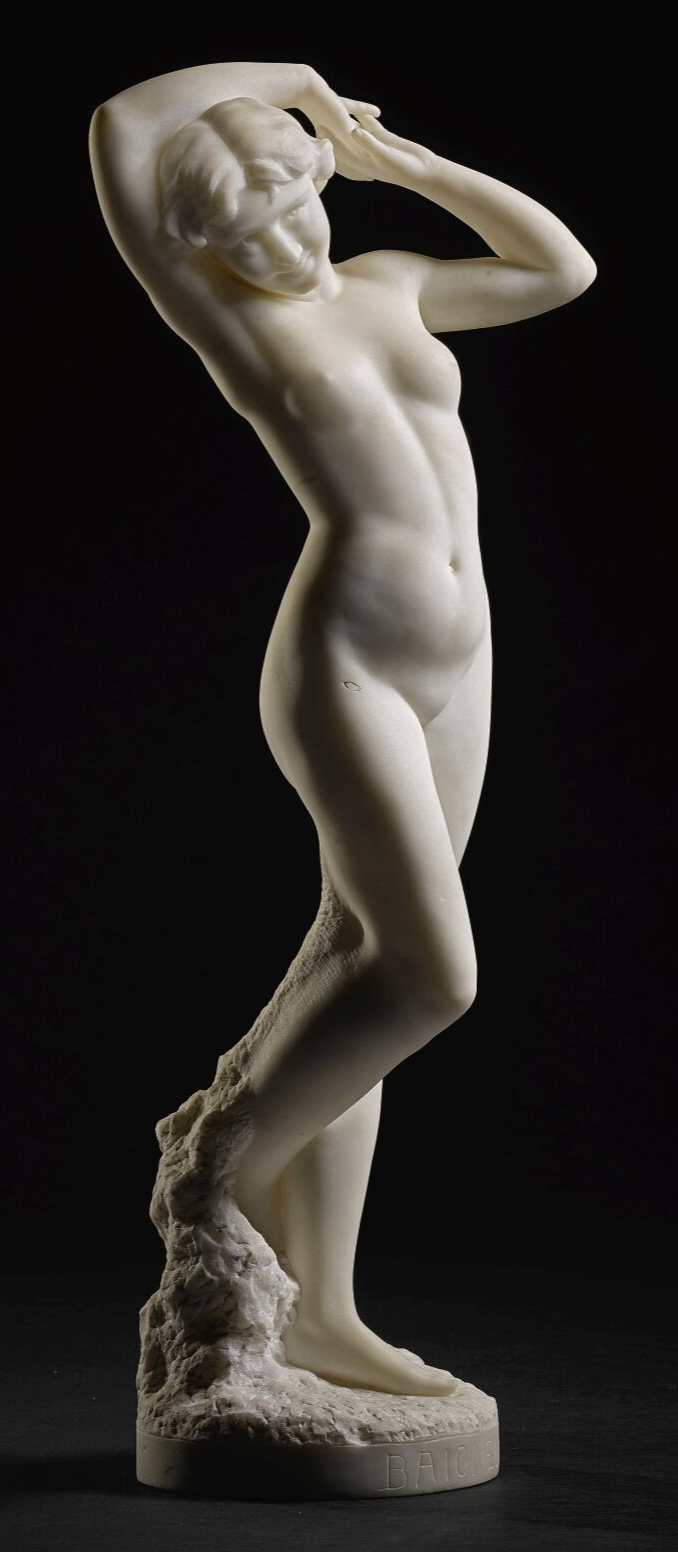 Nude Bather by Pierre de Soete
Beautiful sculpture made of white Carrara marble by Pierre de Soete, a Belgian artist.
« NUDE BATHER » OR « BAIGNEUSE » BY PIERRE DE SOETE
Description : White Carrara marble sculpture by the Belgian artist Pierre de Soete (1886-1948).
The Belgian sculptor Pierre de Soete 
Pierre de Soete, starting work at 8 and becoming an orphan at 14, learned sculpture on his own while engaging in various jobs. He attended the Molenbeek Academy for drawing and gained expertise. Working at the Compagnie des Bronzes, he handled sculptures by renowned artists. He pursued sculpture fervently despite World War I, creating monuments and focusing on personal projects. Not tied to any specific artistic group, he excelled in various subjects, like motherhood and sports, even designing the iconic Minerva automobile radiator cap.
Material : White Carrara marble
Period : Belgium ca. 1900.
Heigh : 95 cm.