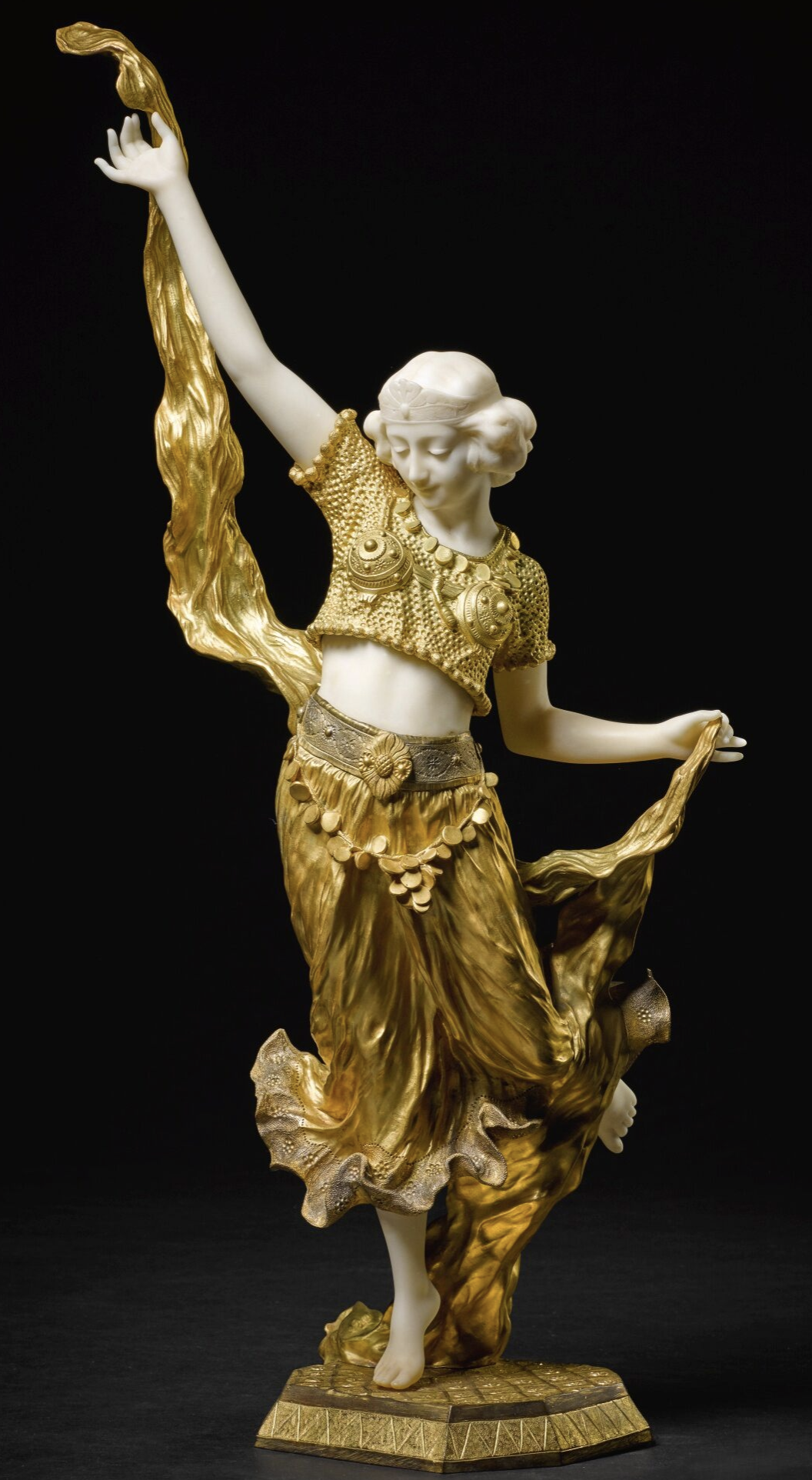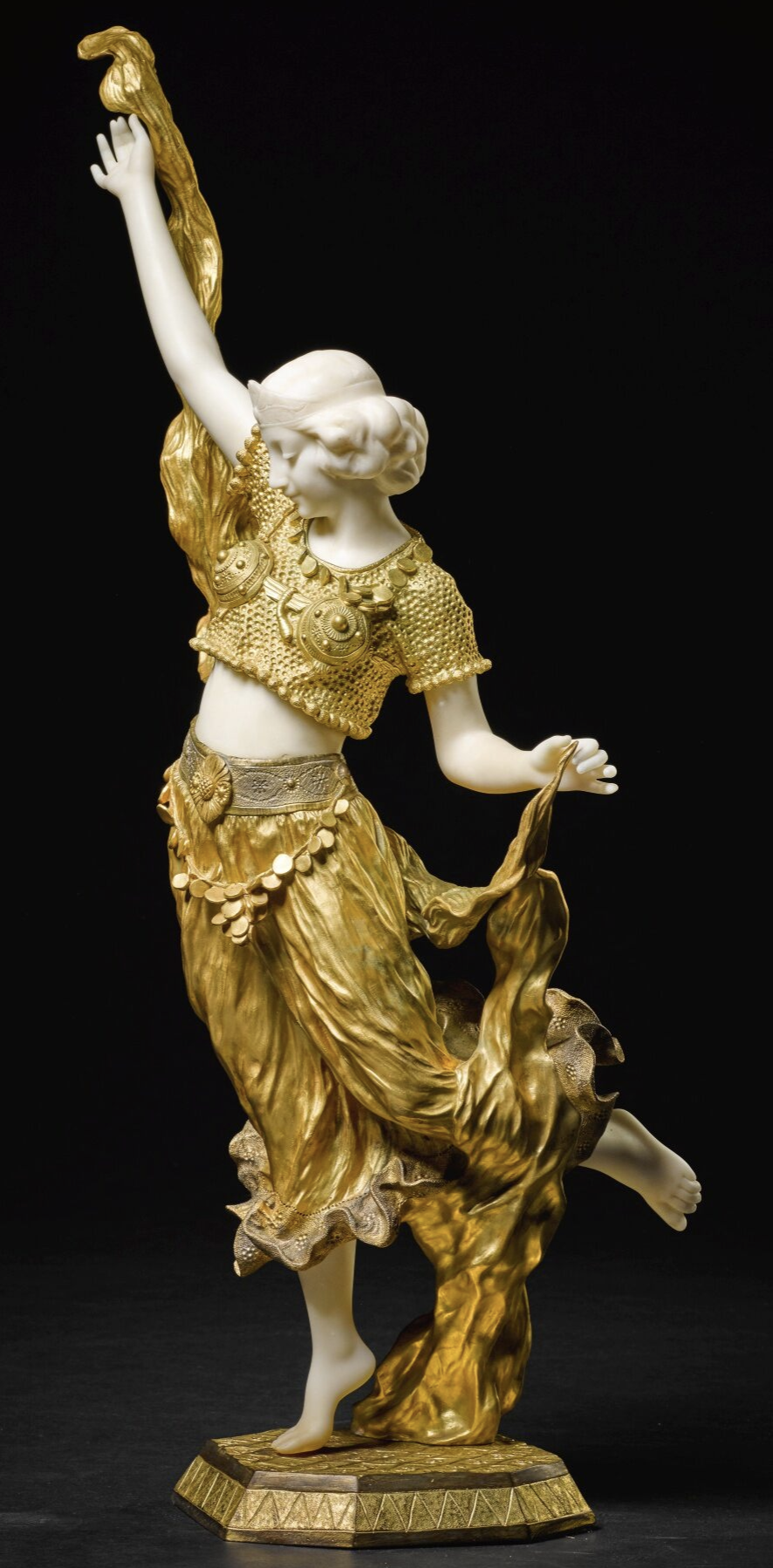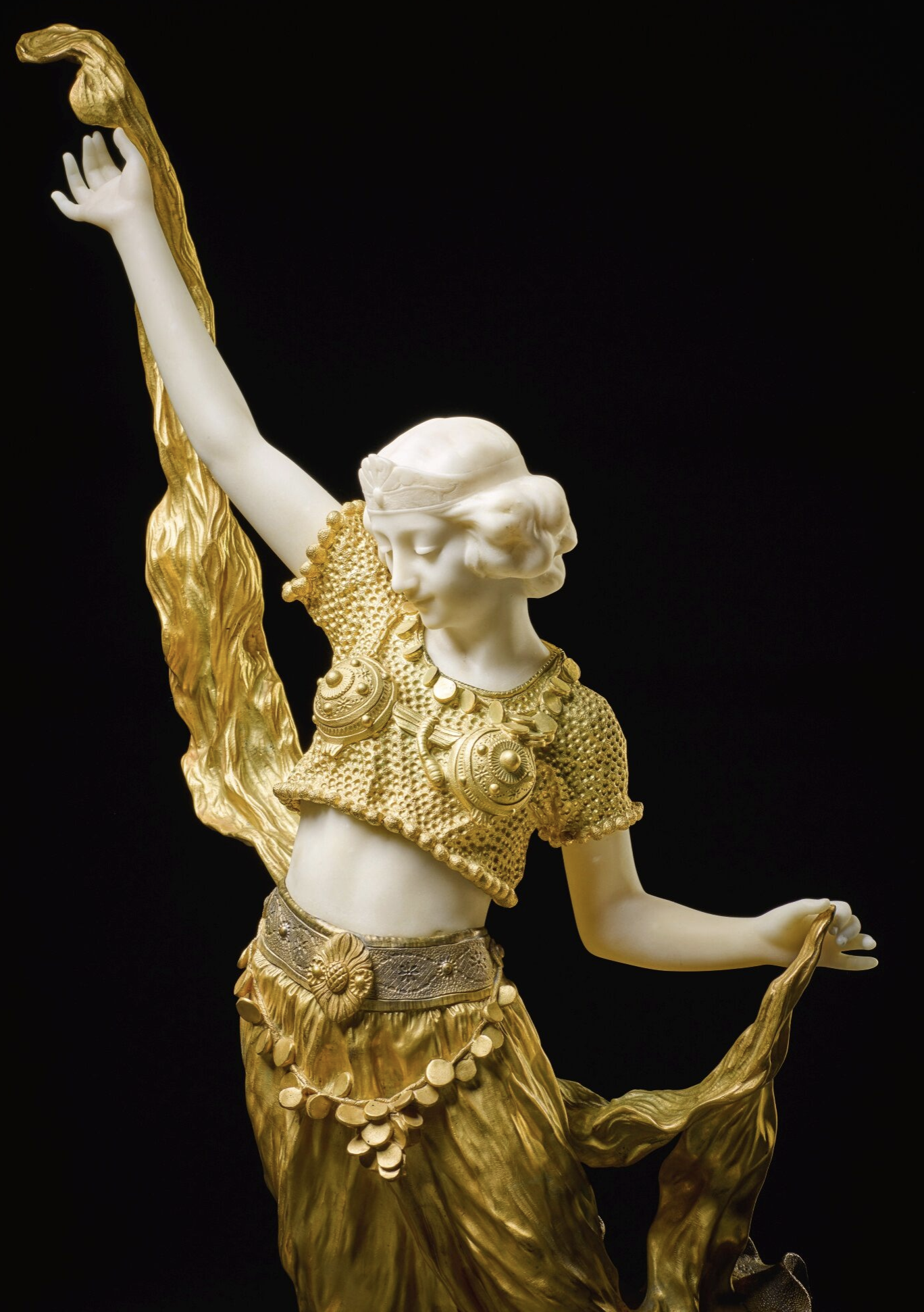 Oriental Dancer by Affortunato Gory
Sculpture in gilded bronze and Carrare marble by Affortunato Gory.
ORIENTAL DANCER BY AFFORTUNATO GORY
Description : Sculpture in white Carrara marble and gilt bronze by Affortunato Gory.
The italian sculptor Affortunato Gory
Affortunato Gory, an Italian sculptor active from 1895 to 1925, studied in Florence and then moved to Paris to pursue his art, changing his name from Fortunato Gori. He exhibited at the Salon des Artistes Français from 1902, showcasing works like a Bust of a Woman in bronze and marble until 1923. Gory's success was attributed to his skillful combination of materials and sculptures featuring elegant female figures.
Material : Gilded bronze and Whitte Carrara marble 
Period : Italian ca. 1890.
Height : 92 cm.