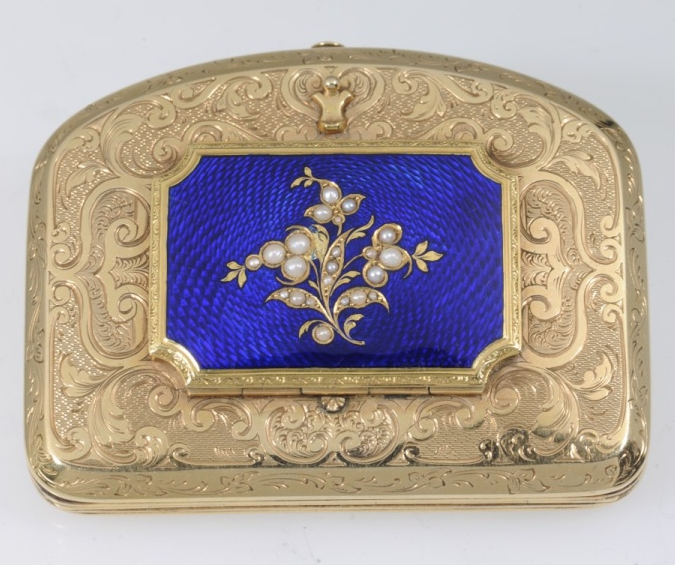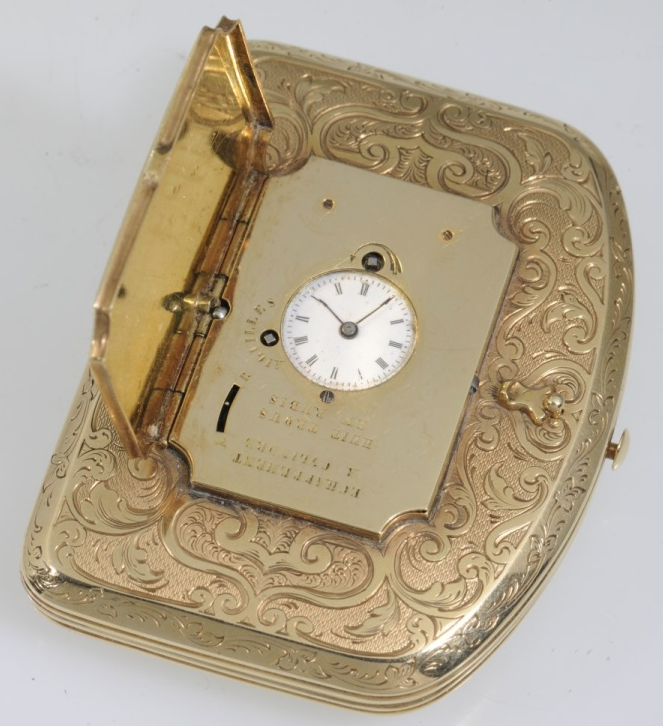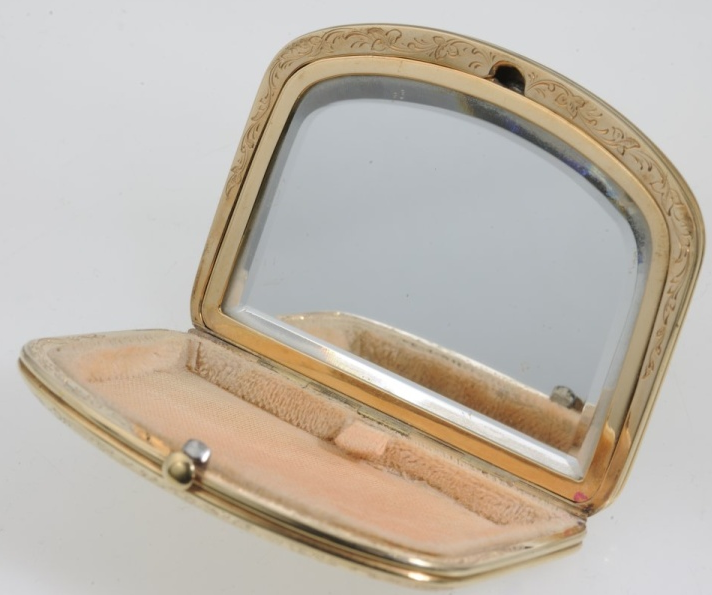 Gold Powder box with watch
A prestigious gold enamel powder box with concealed watch, set with half pearls
The square case has the form of a purse and opens up to show a small mirror and powder compartment inside. Front and back are decorated with engraved foliate scrolls and flowers. The front has a hinged cover that conceals the watch. It is finely decorated with translucent cobalt blue enamel over an engine turned ground with an engraved flower set with split pearls.
Case: gold, enamel, half pearls.
Dial: enamel
Movement.: bridge movement, cylinder escapement, three-arm brass balance.
Dimensions : 67 x 51 x 16 mm.
Weight : 83g.
Period : Swiss ca. 1830.