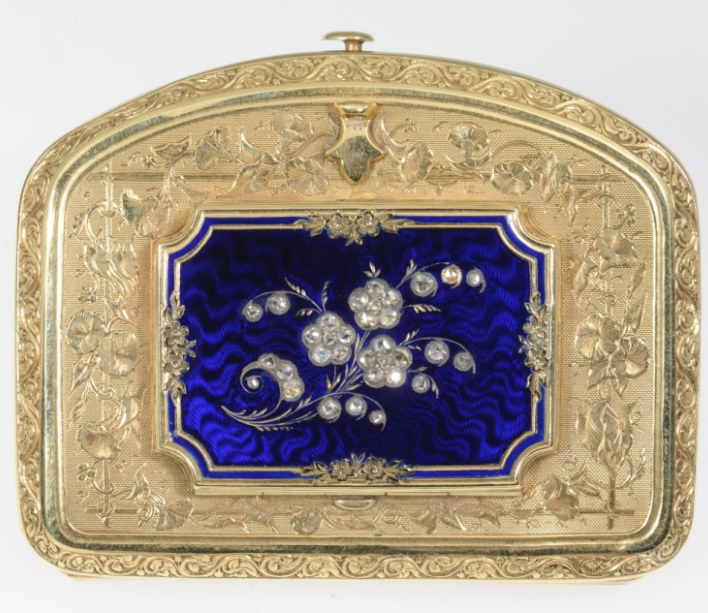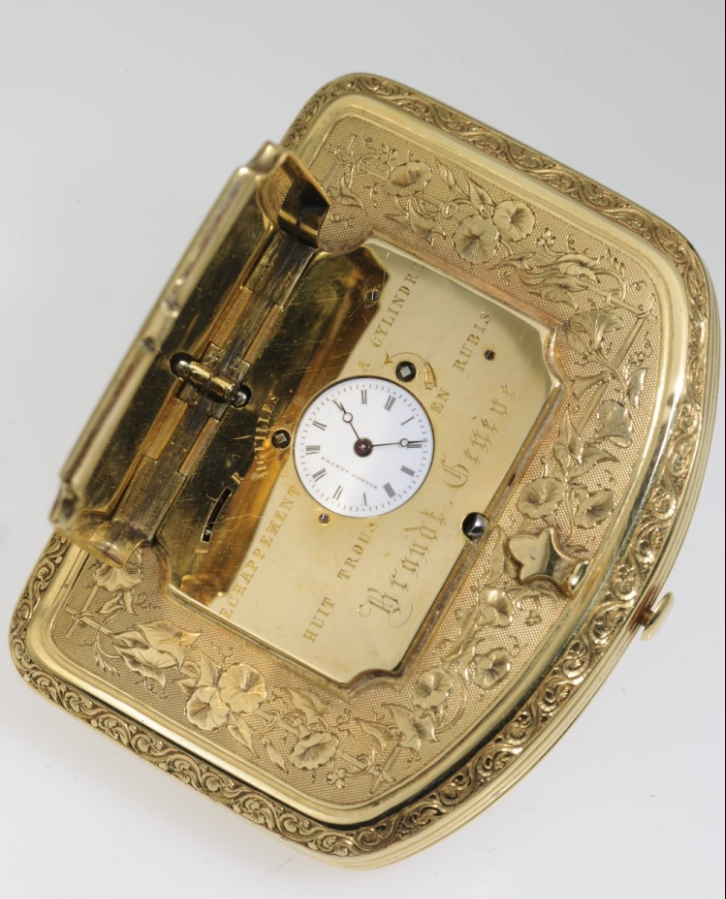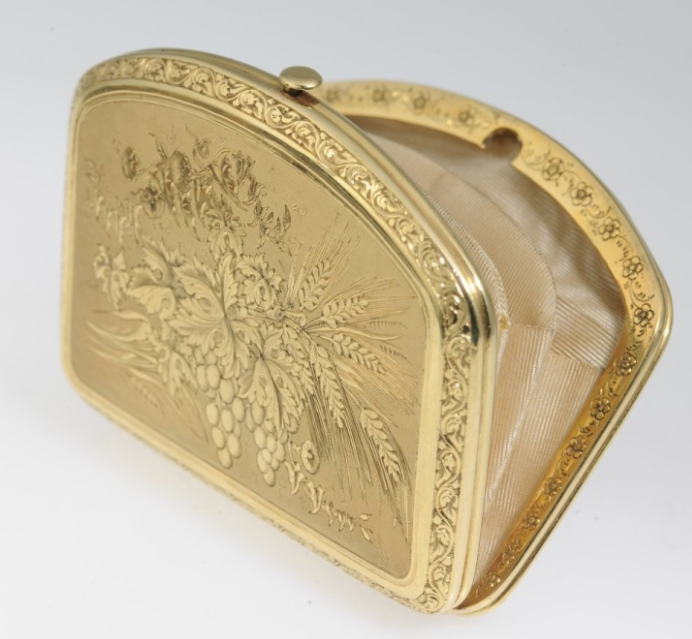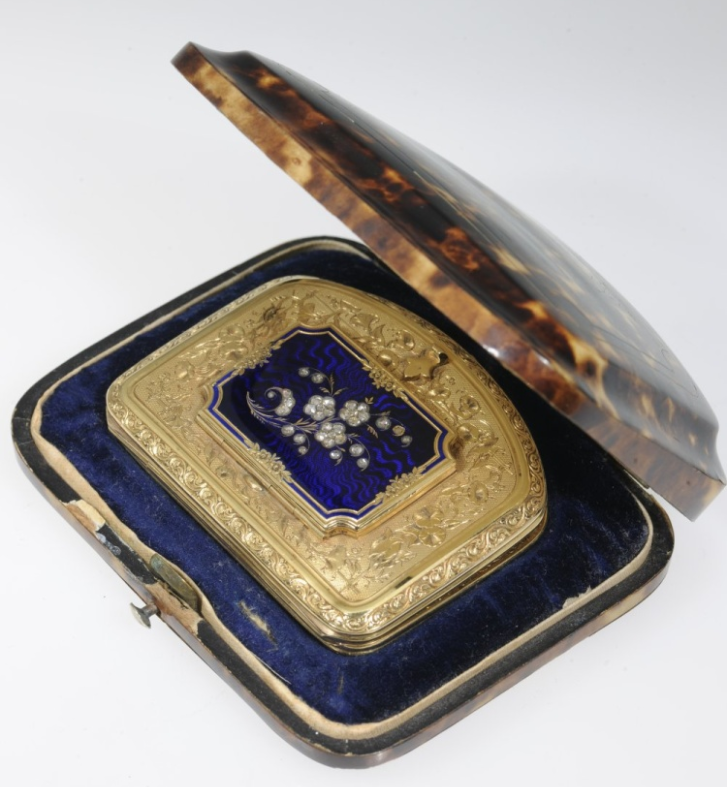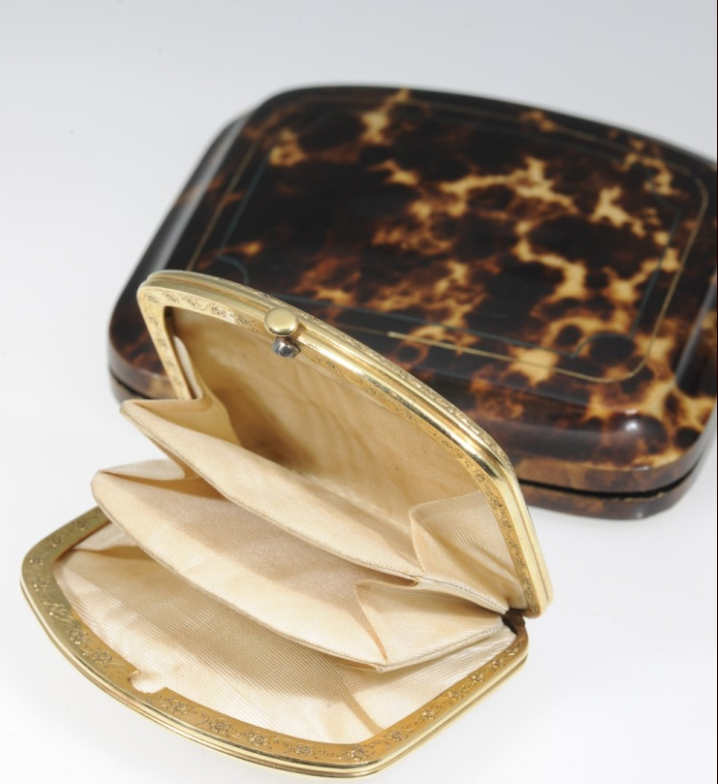 Gold purse with watch by Brandt
A lady's prestigious gold and enameled purse with concealed watch, set with diamonds.
The purse has its original tortoiseshell box and is signed Brandt Genève.
The exquisite case has the form of a purse and opens up to show three cloth-lined compartments. Front and back are decorated with engraved floral motifs and lovingly chased ornamentation. The front has a hinged spring lid that conceals the watch. It is finely decorated with translucent cobalt blue enamel and engraved flower tendrils with diamonds representing the petals.
Case : gold, enamel, diamonds.
Dial : white enamel.
Movement : bridge movement, cylinder escapement, three-arm brass balance.
Dimensions : 68 x 52 x 17 mm.
Weight : 77g.
Period : Swiss ca. 1850.