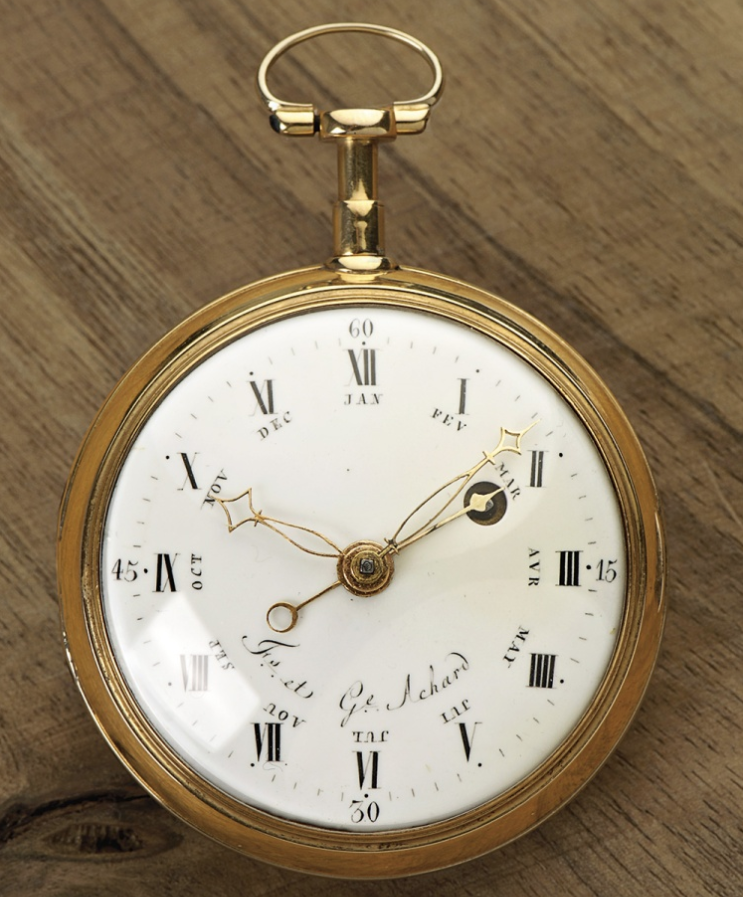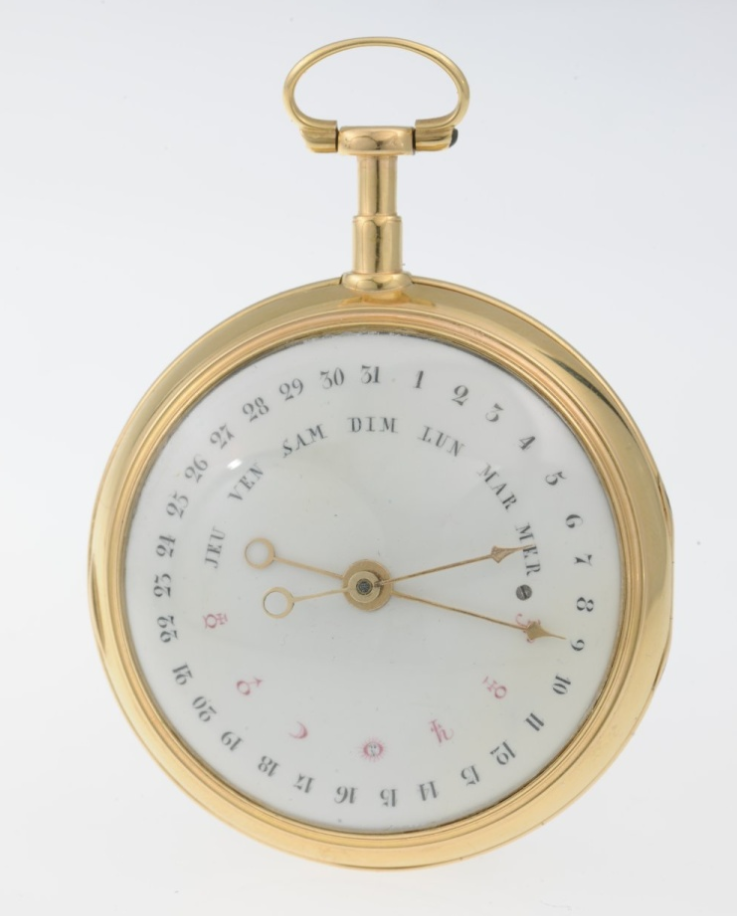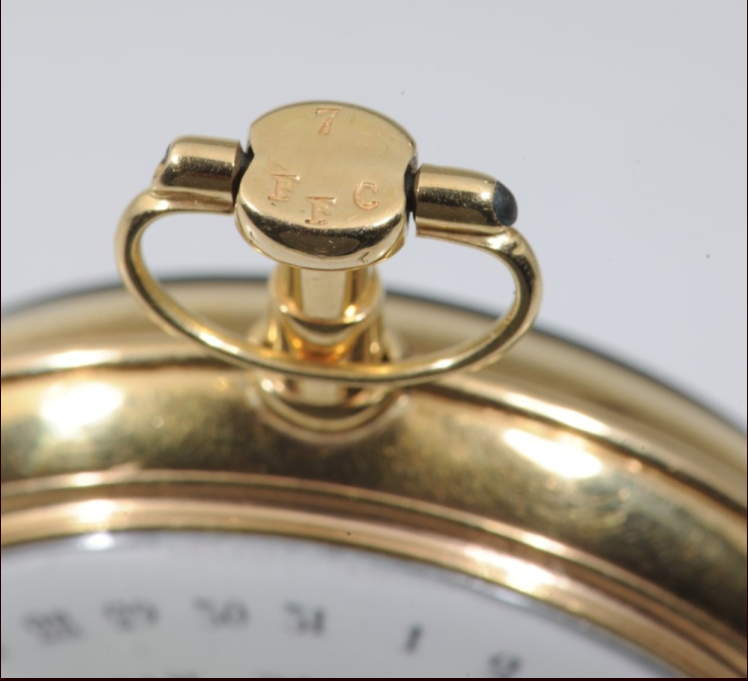 An exquisite double-sided verge pocket watch with indications of day, date and month by Jean-François and Georges Achard from Geneva. Case No. 7.
Case : 18k gold, case maker's punch mark « FFC ».
Dial : front side – decimal time, enamel, polychrome painted with oak leave chaplet,
Dial back side : enamel, outer ring with indication of the weekday, inner ring with indication of the date.
Movement : full plate movement, chain/fusee, verge escapement.
The front shows the current month in addition to hours and minutes; on the back date and day of the week (i.e., the symbol of the day's planet in red) are displayed.
Georges Achard was master watchmaker in Geneva; together with his brother Jean-Francois he started a company for the production of enamel watches with additional options. The company existed until 1796. The brothers Jean-Francois & Georges Achard were suppliers for Breguet.
Dimensions : 51 mm diameter.
Weight : 102g.
Period : ca. 1790 Swiss.