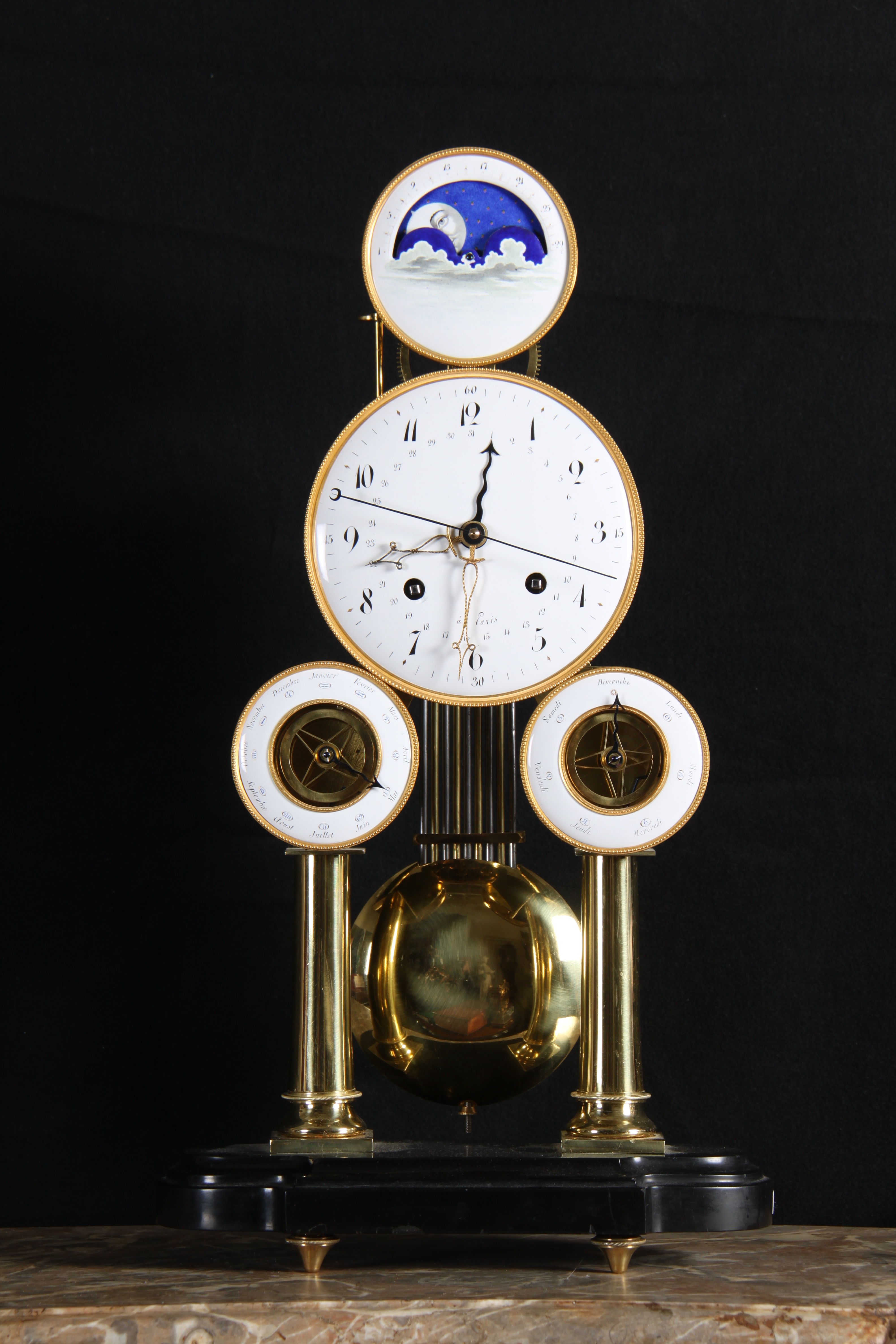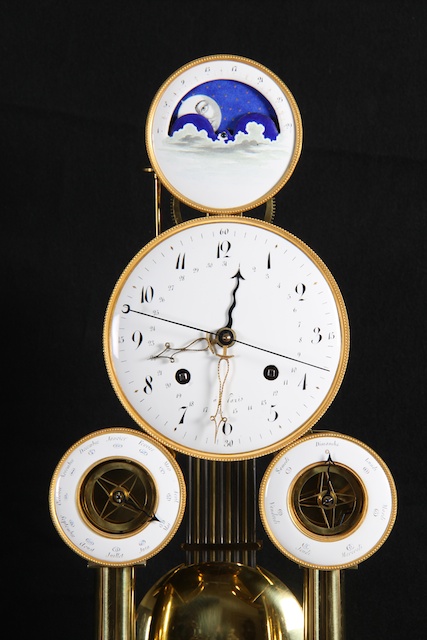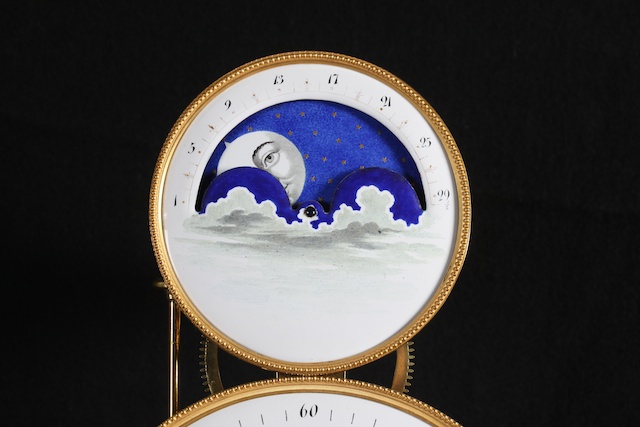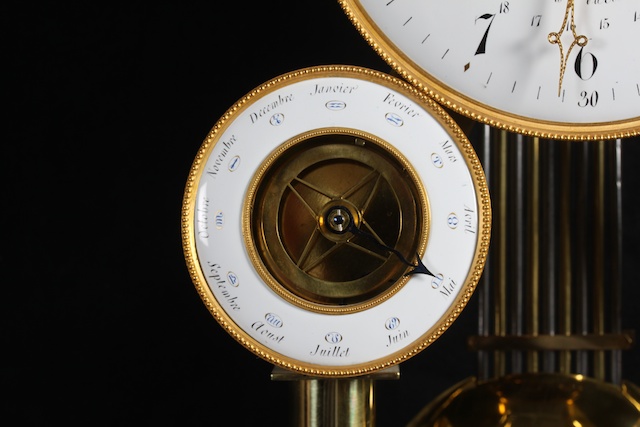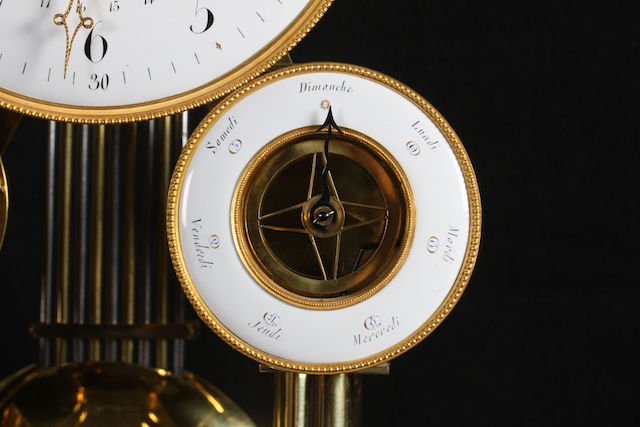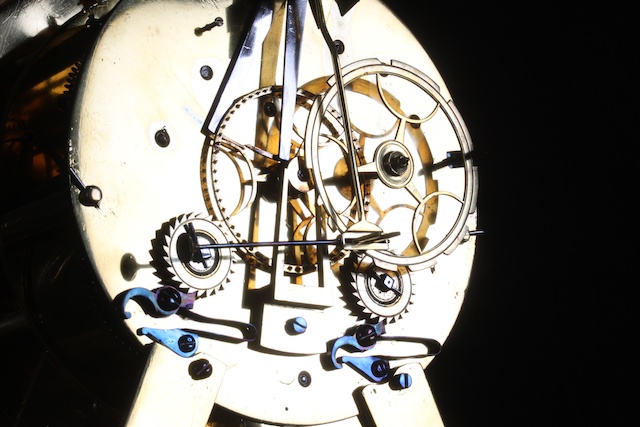 Directoire Astronomical Clock attributed to Hubert Sarton (1748 – 1828)
Description
French brass and mahogany weight driven skeleton clock with several astronomical indications on different subsidiary dials: phases of the moon, date, week , month and solstices and equinoxes.
All the dials are in enamel with Breguet hands.
Very unusual composition, a gridiron pendulum (temperature compensation) knife-edge suspended, a pin-pallet escapement and weights for going and striking hidden in the two brass columns.
Period
Directoire ca. 1790
Dimensions
Height: 52 cm
Length: 27 cm