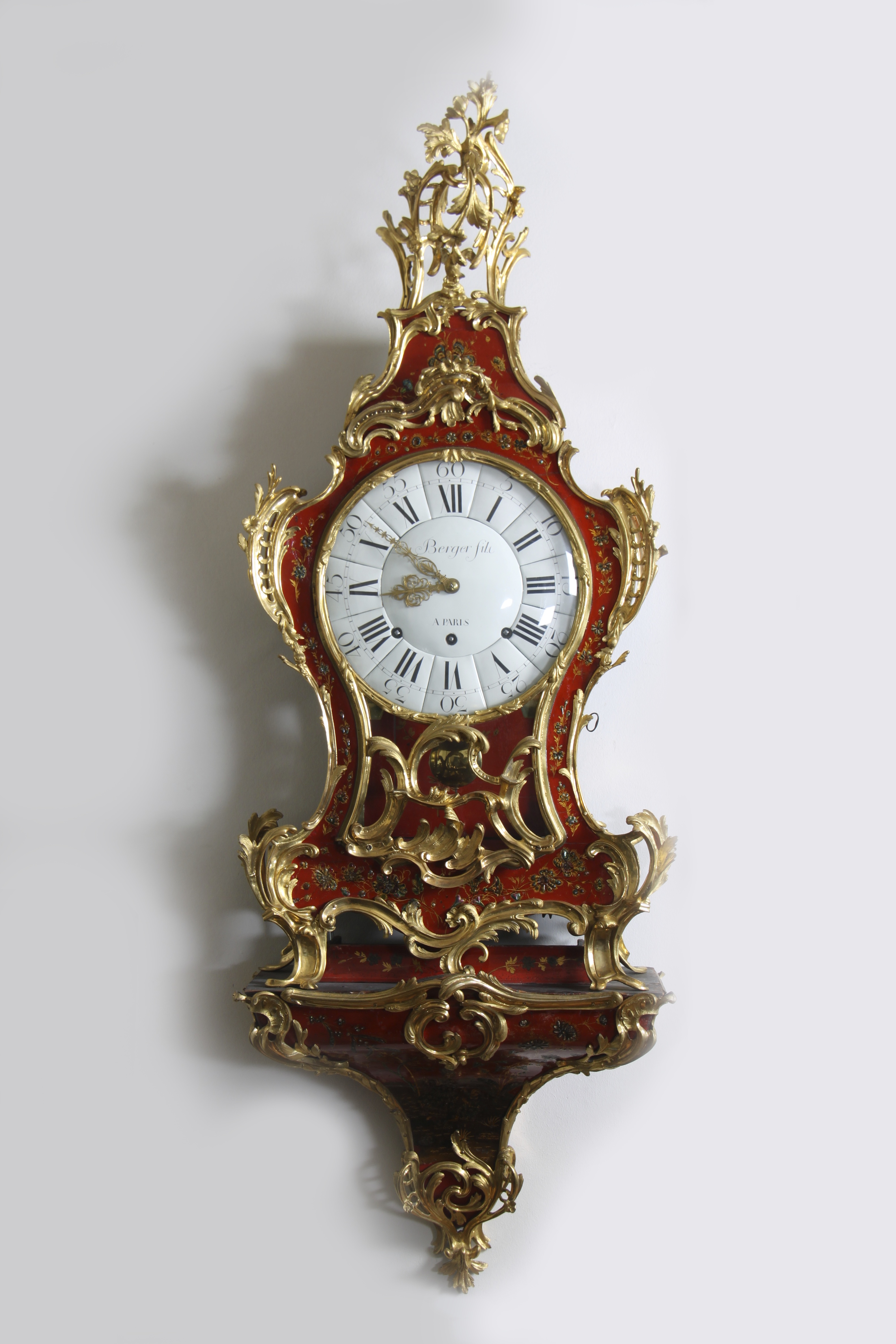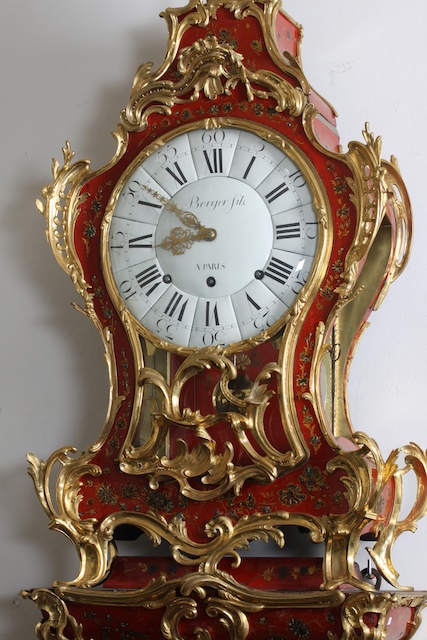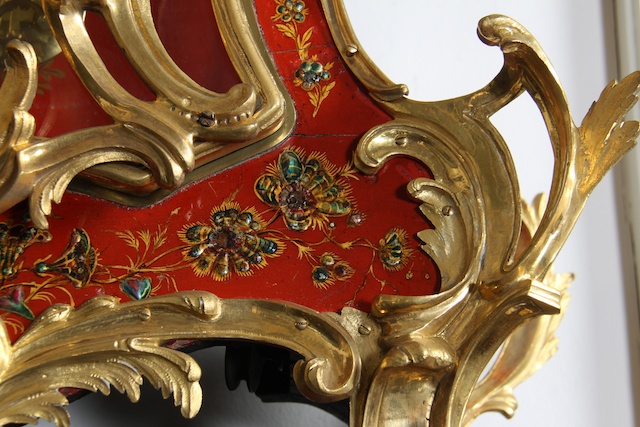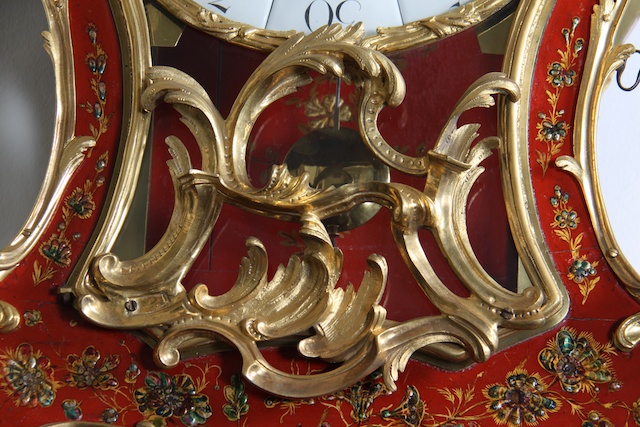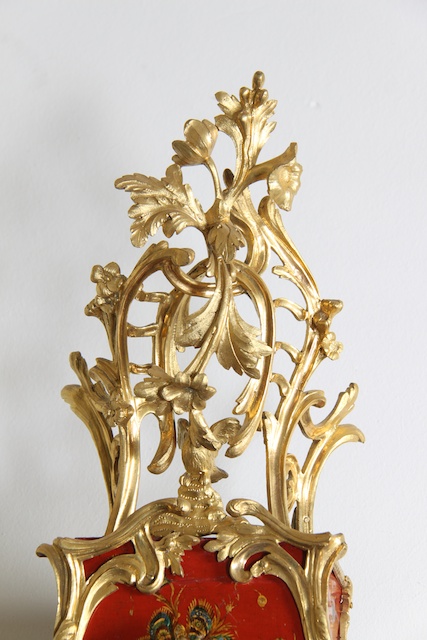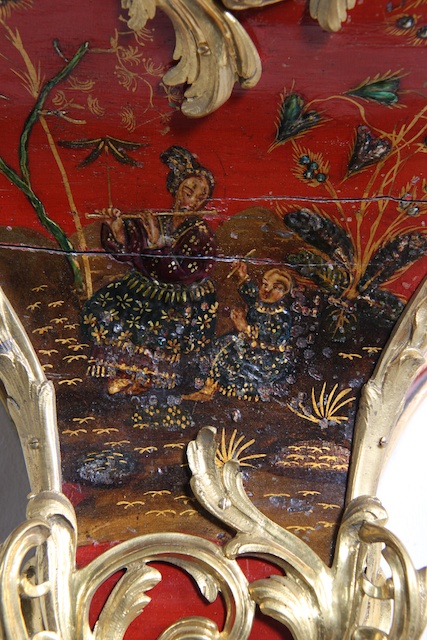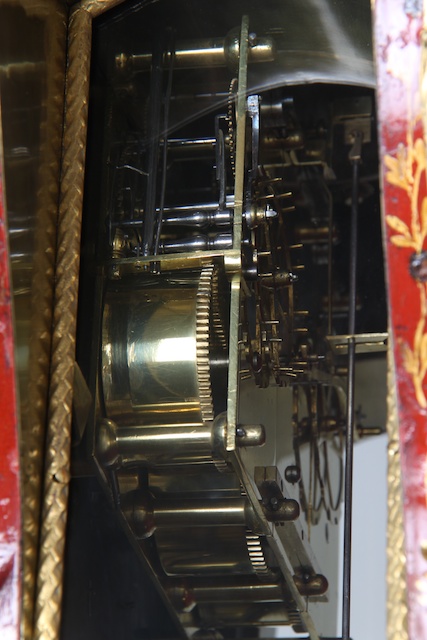 Cartel Louis XV in red lacquer with chinoiserie
Description
French monumental Louis XV Chinese red lacquer and gilt bronze mounted Cartel clock.
The clock is decorated with "Chinoiseries" (Chinese playing musical instruments).
The movement has 3 barrels: going work, hour & half-hour striking and quarter striking.
The clock is signed "Berger Fils à Paris" while the springs are signed and dated "Monginot 1790 Paris".
Similar pieces
Similar clock represented in Tardy "La Pendule Française", 3th edition 1964, 1st part, page 164-165, Collection Folschveiler. Very rare decoration.
Period
Louis XV ca. 1750
Dimensions
Height: 155 cm
Length: 55 cm