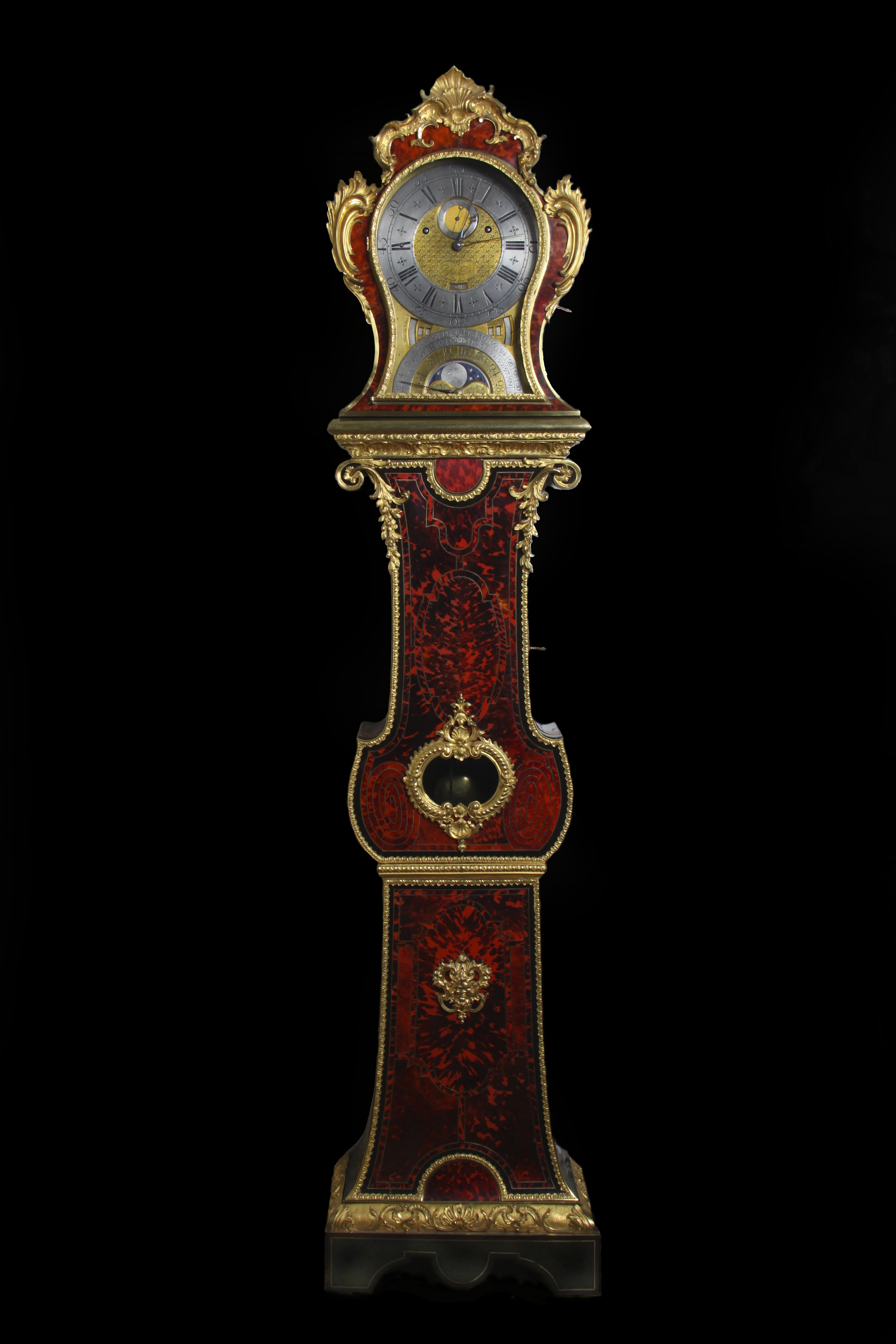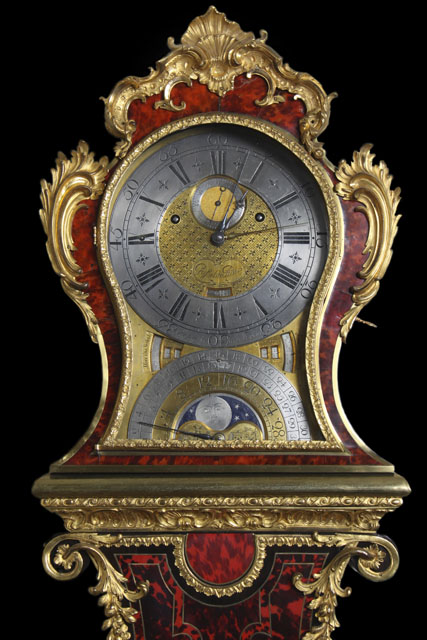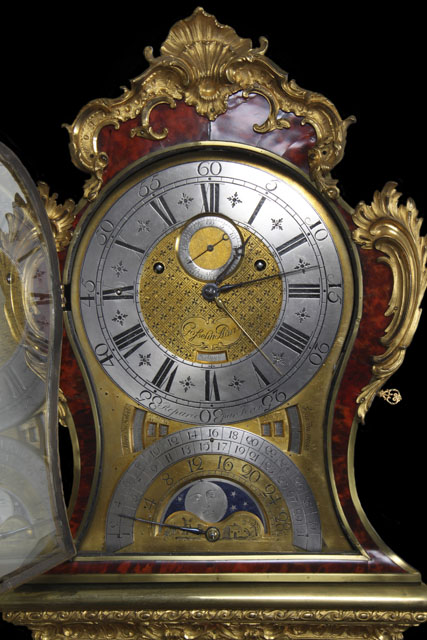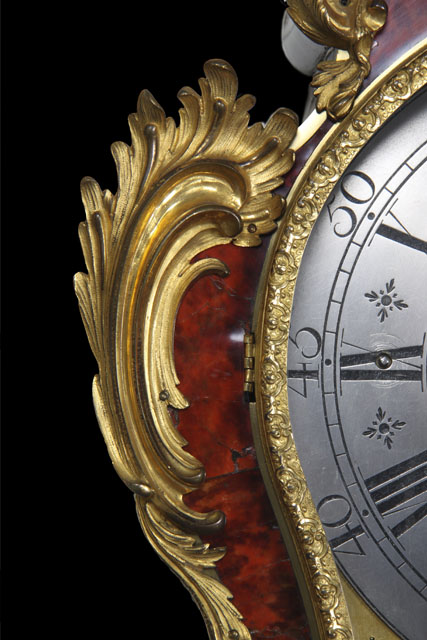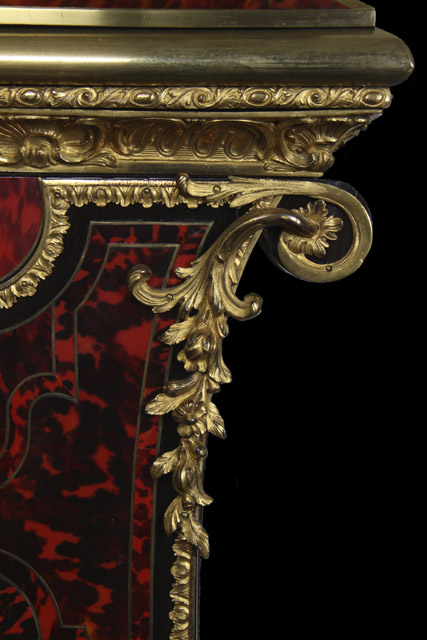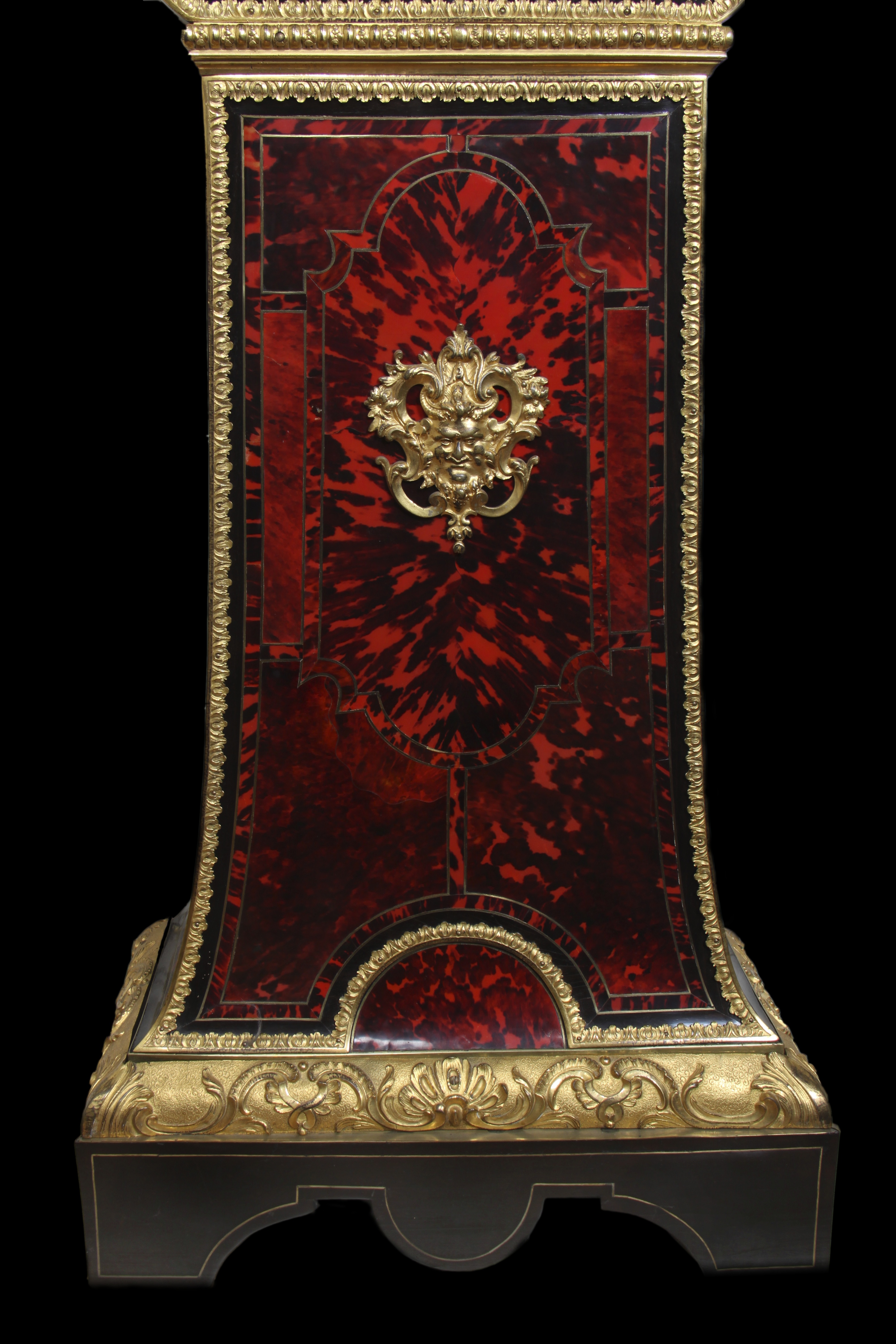 Astronomical Regency longcase clock by Gosselin à Paris
Description
Regency longcase clock with astronomical indications: equation of time, sunrise and sunset, location of the sun in the zodiac, annual calendar, phases of the moon , age of the moon, retrograde calendar with leap year indication (perpetual calendar).
This type of perpetual calendar was invented by Enderlin and published by Thiout l'Aisne in his book "Traité de l'Horlogerie" p. 353-357, illustration No. 25, Paris 1741.
This clock is made shortly after the invention by Enderlin and is part of the first perpetual calendar clocks.
The clock is signed "Gosselin à Paris" and repaired by Féron.
Similar pieces
A clock with a similar movement by Jean Charost in Paris (see Winthrop Edey "French Clocks' Collector's Blue Book, page 50-52) was displayed in the Metropolitan Museum in New York and published on the cover of the Art Bulletin of February-March 1972.
Another clock with again a similar movement signed H.Enderlin and dated 1731 (see catalog of the sale "Important French Furniture and European Carpets" Christie's London on the 10th of June 1993, Lot n°41, sold for 551.500 £.) Same clock is illustrated in "Les Ouvriers du Temps" by Jean-Dominique Augarde, illustration 233-237, page 312-313.
A third clock with similar movement is in the collections of the Musée des Arts Décoratifs in Lyon in France and is also illustrated in the book "Les Ouvriers du Temps" by Jean-Dominique Augarde, illustration 249, page 330.
Period
Régence ca. 1735
Dimensions