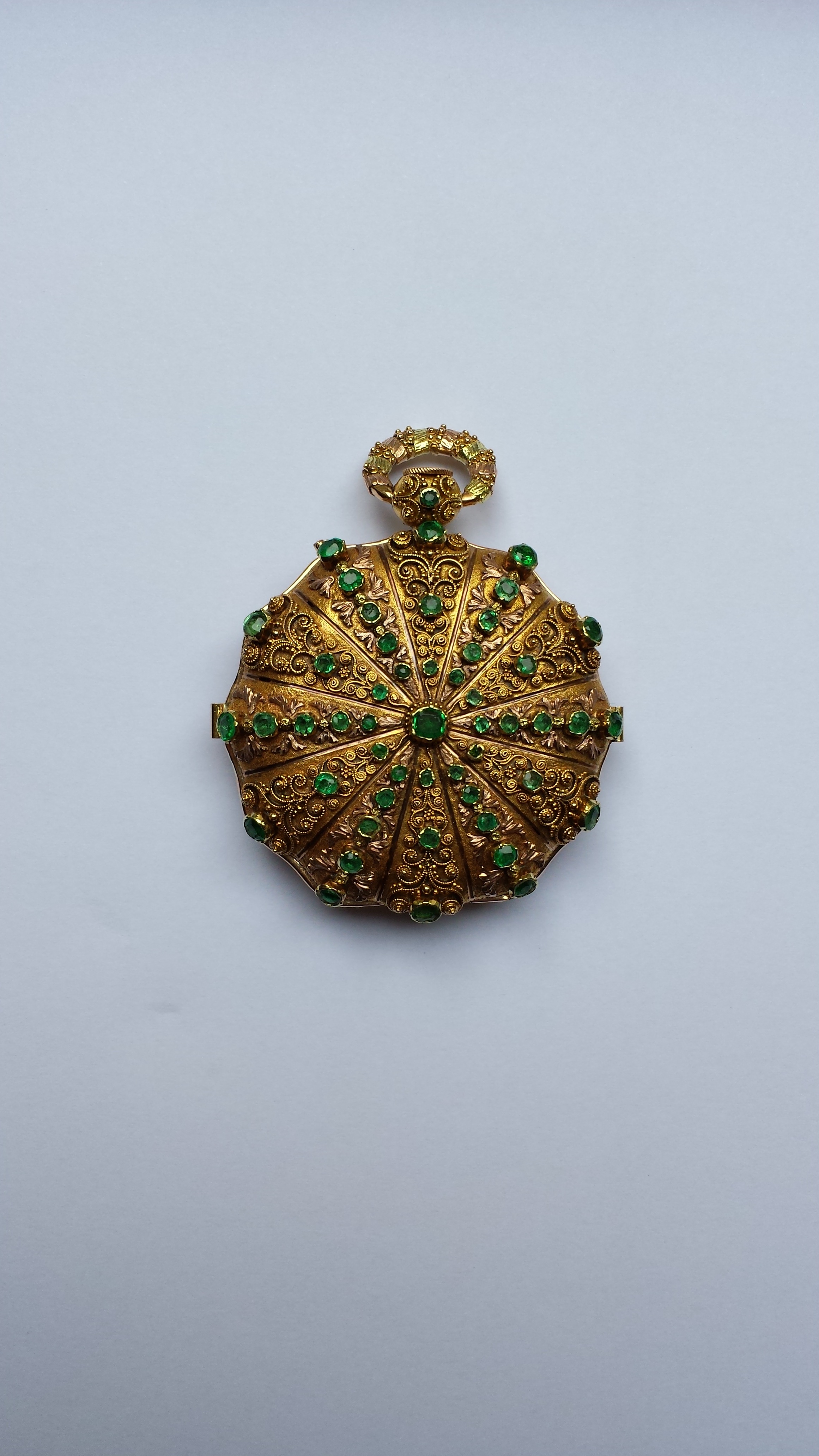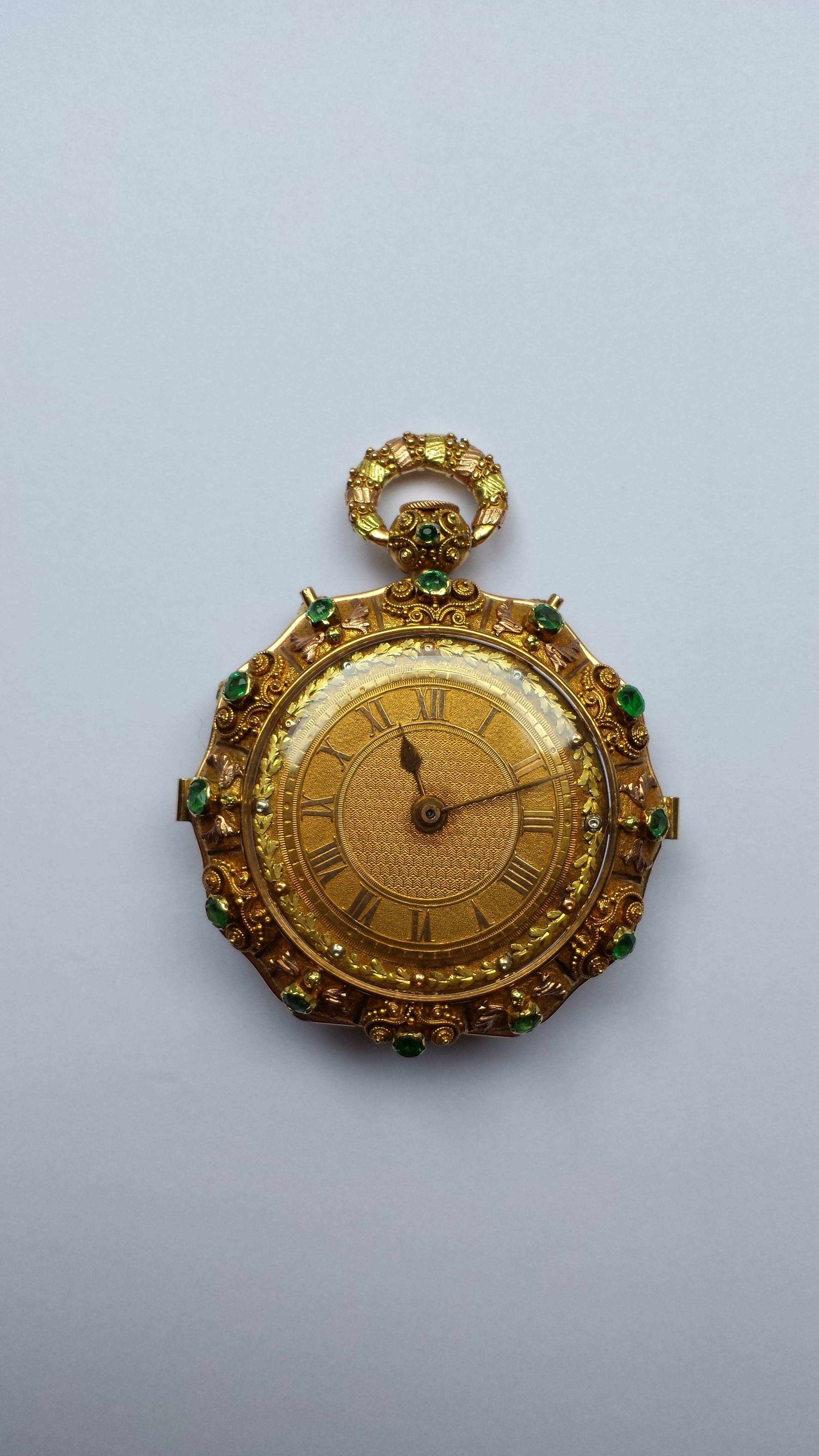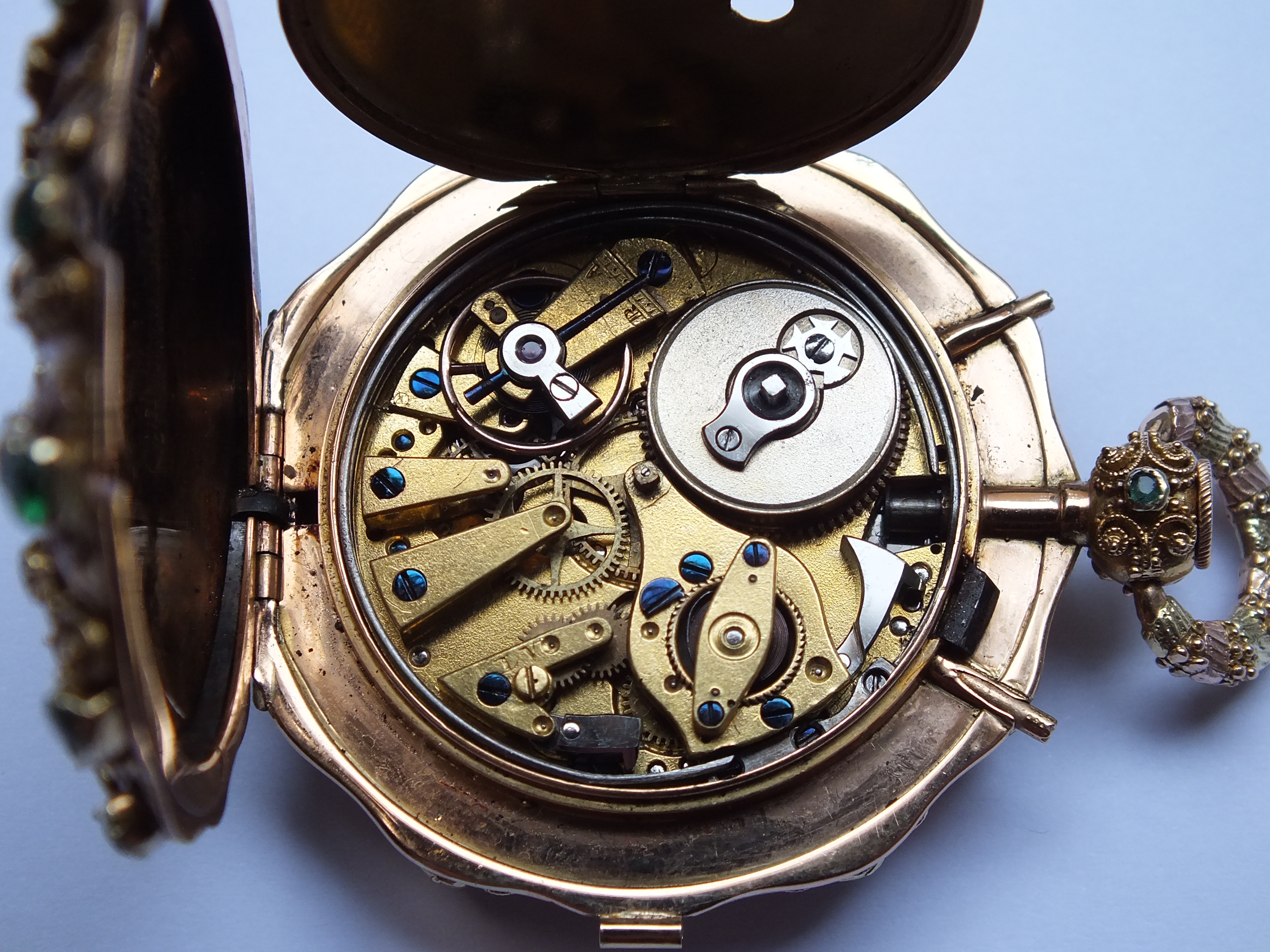 A gold quarter repeating pocket watch with emeralds from circa. 1830 by Moulinié Frères & Cie.
Description
Scallop-edged watch in two-color gold. The case, lunette and pendant are decorated with filigree, granulation and emeralds.
The gold guilloché dial with roman numerals is similarly decorated.
The gold cuvette is signed "Moulinié frères & Ce a Genève" and "Echappement horizontal à cylindre".
The watch has quarter repeating on two gongs activated by a pull-and-twist piston in the pendant. The balance is in gold.
Dimensions
Diameter watch : 45 mm
Diameter movement : 30 mm