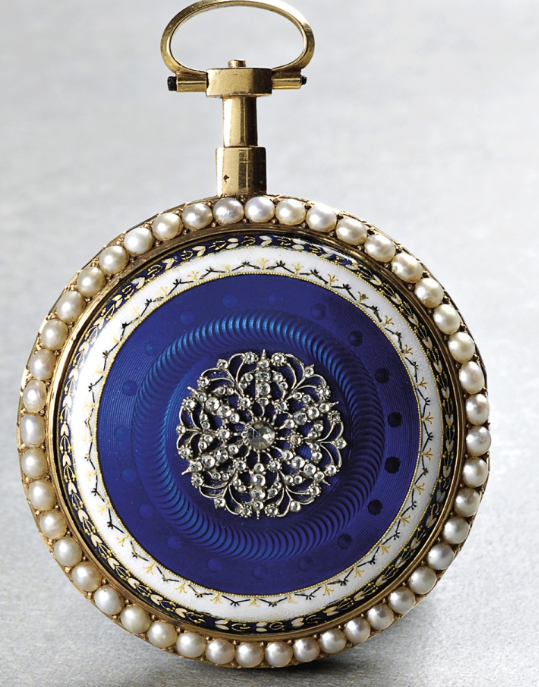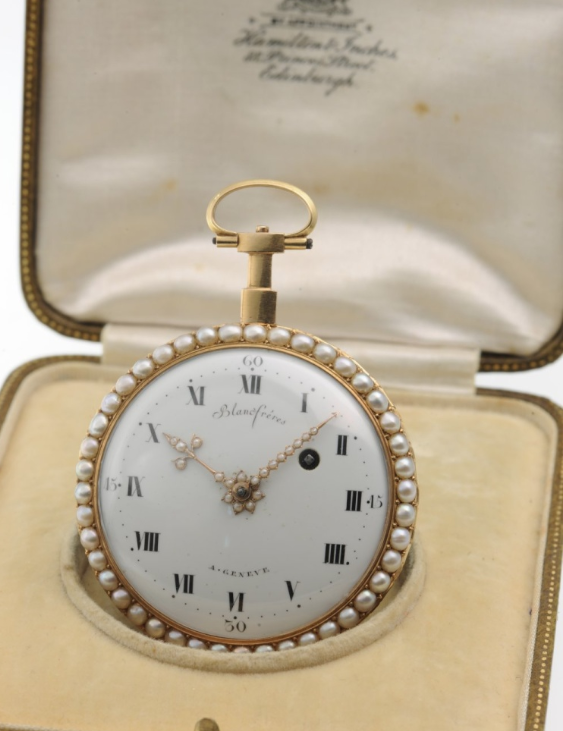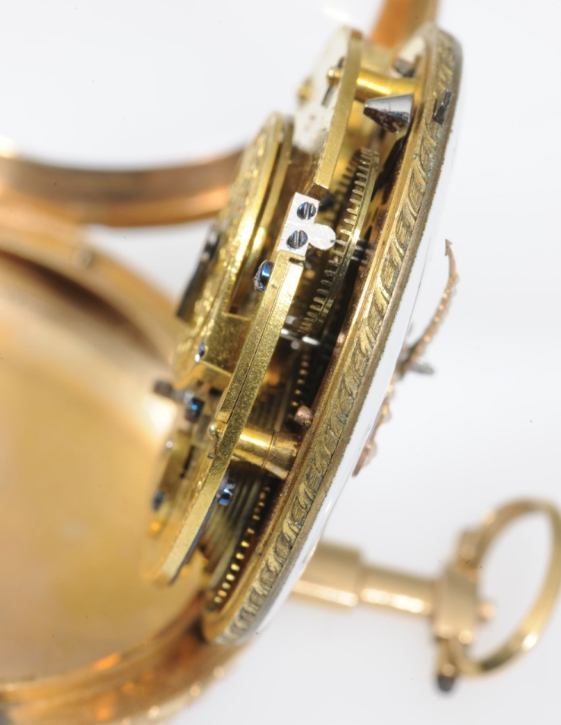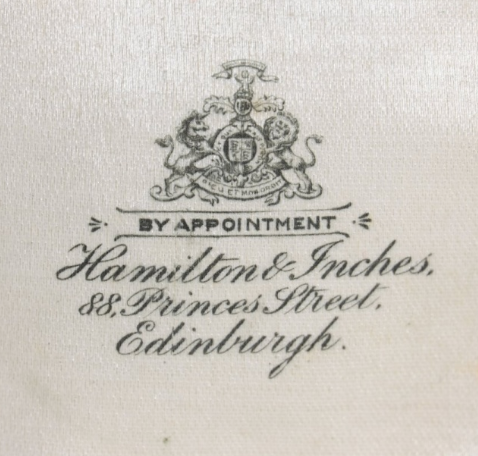 Gold pocket watch by Blancfrères à Genève, Movement No. 19873, Case No. 19873
A decorative gold enamel verge pocket watch, studded with half pearls in the original silk-lined morocco case of the Scotish jeweller Hamilton & Inches, 88 Princes Street, Edinburgh
Large lustrous split pearls lend a luxurious elegance and a soft, smooth feel to this watch. The pearls surround the enamel dial, which has vertically aligned Roman numerals and pearl-studded hands on the front and an exquisite blue and white enamel medallion with a rosette decorated with paste stones on the back. The luminous blue of the enamel is enhanced by the engine-turned pattern and the outer opalescent white and opaque dark blue frame with gold floral paillon ornamentation – a marvelous timepiece in remarkable condition. Design and quality equal the work of the great William Anthony in London.
Case : 18k gold, enamel, split pearls, paste stones.
Dial : enamel.
Movement : full plate movement, chain/fusee, verge escapement, three-arm brass balance.
Dimensions : 51 mm diameter.
Weight : 88g.
Period : Swiss ca. 1790.