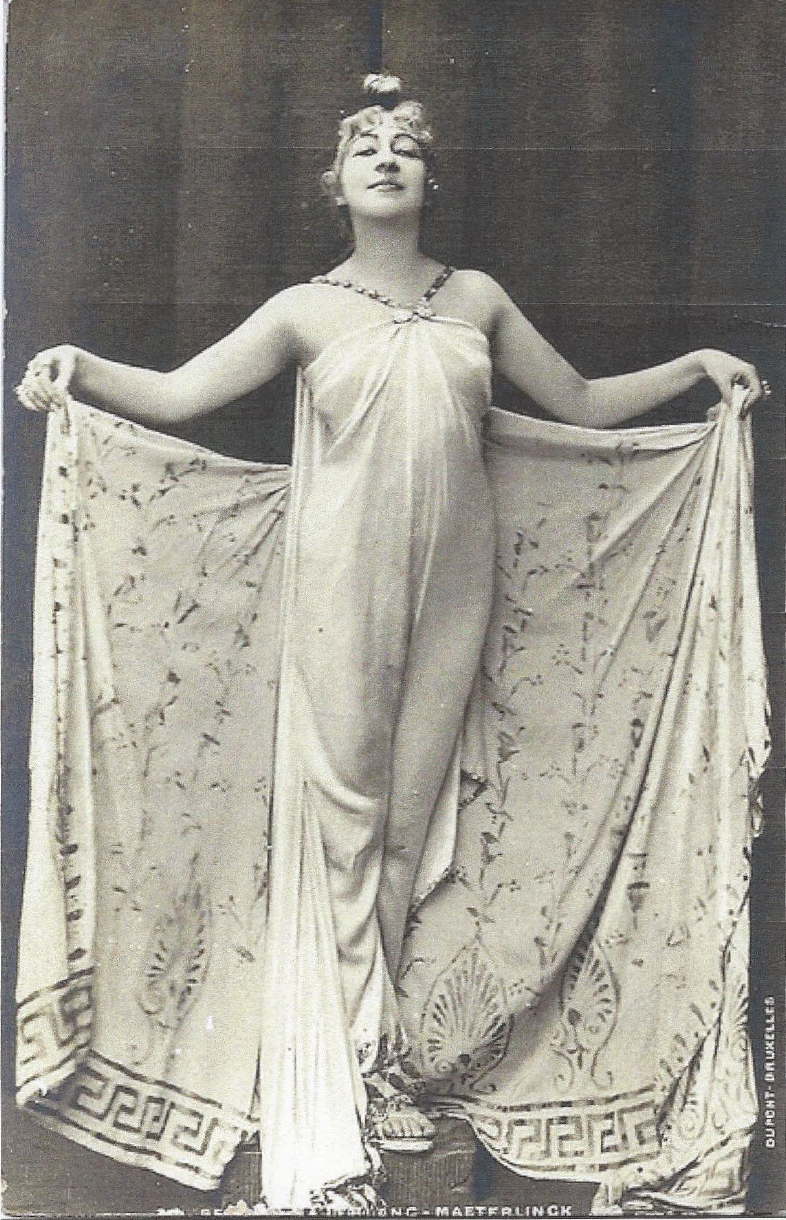 « Thaïs » by Godefroid Devreese
The Sculpture
This elegant and unique marble represents the French operatic soprano, actress and author Georgette Leblanc (1869-1941) in the title role of Massenet's Thaïs, which she performed at the Théâtre de la Monnaie. While the model is known in bronze and ivory (now part of the « Musée des Beaux-Arts » in Belgium), versions in marble – like the present sculpture – are exceedingly rare. Note the sensitive treatment of the drapery clinging to the woman's legs.
The Artist
The sculpture is signed « G. de Vreese » standing for Godefroid Devreese.
Godefroid Devreese (1861 – 1941) was an accomplished Belgian sculptor. Exhibiting in Paris as well as Belgium, he executed numerous important monuments throughout his native country. In addition to this Devreese travelled widely within Europe and received several prizes during his career, including the « Prix de Rome » in 1885. He also participated to the international « Salon de la Grande Esthétique » in Brussels in 1903.
Dimensions :  
Sculpture's height : 97 cm
Base's diameter : 22,5 cm
Period :
Belgian ca. 1900